EABL 2020 Cautionary Statement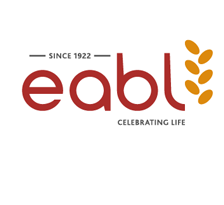 East African Breweries Limited (EABL), makes this announcement pursuant to the provisions of the Fifth Schedule of the Capital Markets (Securities) (Public Offers, Listing and Disclosures) Regulations, 2002.
The COVID-19 global pandemic and the subsequent response measures taken across the region have impacted our business negatively.
Consequently, the Board of Directors of the Company hereby informs its shareholders and the general public that EABL's current performance forecast indicates a decline in profit after tax of approximately 25% for the financial year ending 30 June 2020 versus prior year.
The Company has deployed a raft of measures to minimise the impact of the pandemic on its business.
EABL's top priorities are the safety of its people and to remain cost efficient during this period.
The Board remains confident in EABL's long-term strategy.