Ms Anne Joy Michira, Group Marketing and Innovations Director
SENIOR MANAGEMENT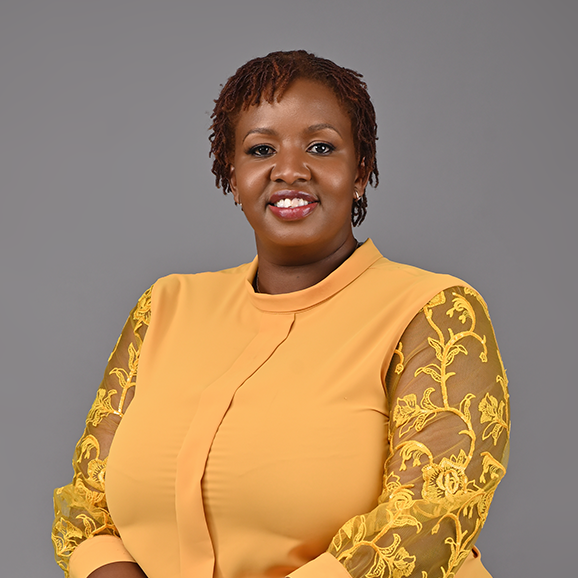 Anne Joy Michira was appointed Marketing & Innovations Director, EABL on 1st May 2022. Until her appointment, Anne Joy, had been holding fort as acting Marketing Director for KBL.
Prior to her current acting role, Anne Joy was the Head of Marketing – Beer for EABL where she led a team of award-winning marketers to building and growing some of East Africa's biggest brands, revitalizing Tusker and Bell, awakening WhiteCap and strengthening Guinness across East Africa. Prior to this, she led the Spirits portfolio in Kenya transforming the business.
Anne Joy has built an extensive commercial career spanning over 16 years, working in both trade & brand marketing roles.
Over the period, she has worked diligently to build empowered and engaged teams that deliver sustainable, vibrant P&Ls. She is a big business leader, passionate about propelling young Africans to action enabling them to recognize and leverage their purpose to deliver transformation.
Anne Joy's desire is to infect them with enthusiasm for continuous excellence, drive innovative thinking and work with them to inculcate a culture of respect, integrity, and responsibility.
Her appointment is a testament to the Marketing talent in East Africa and EABL's Inclusion & Diversity agenda.