Mr Felix Okoboi, Independent Non-Executive Director
BOARD MEMBER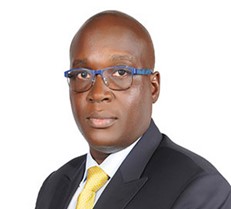 The Board is pleased to announce the appointment of Mr. Felix Okoboi as an Independent Non-Executive Director in East African Breweries PLC with effect from 30th May 2023.
Felix is an experienced finance and investments professional, with over 25 years of local and international finance, development finance, real estate and project management experience having worked in various roles in U.S.A, Europe and Uganda. He is passionate about Impact Investing and Sustainability, and also specializes in advisory work in the Distressed Assets, Real Estate and Equity Investments space.Felix holds and has held several leadership positions in his career.
He is currently the Board Chairman of Uganda Development Bank, the Board Chairman of the Agricultural Business Initiative (aBi) and the Board Chairman of Britam Insurance Uganda. He is also the Chairman of the Investment Committee of the Yield Uganda Investment Fund, Uganda's largest Impact Equity Investment Fund for Agribusiness.Felix holds an MBA in Finance from The Wharton School, and a Master of Arts in International Studies from the University of Pennsylvania. He is also a graduate of the Aachen University of Technology (RWTH Aachen) in Germany where he obtained a Bachelor's degree and a Master's degree in Engineering with a major in Architecture.