Ms Jane Karuku, MGH, Executive Director and Group Managing Director and CEO
BOARD MEMBER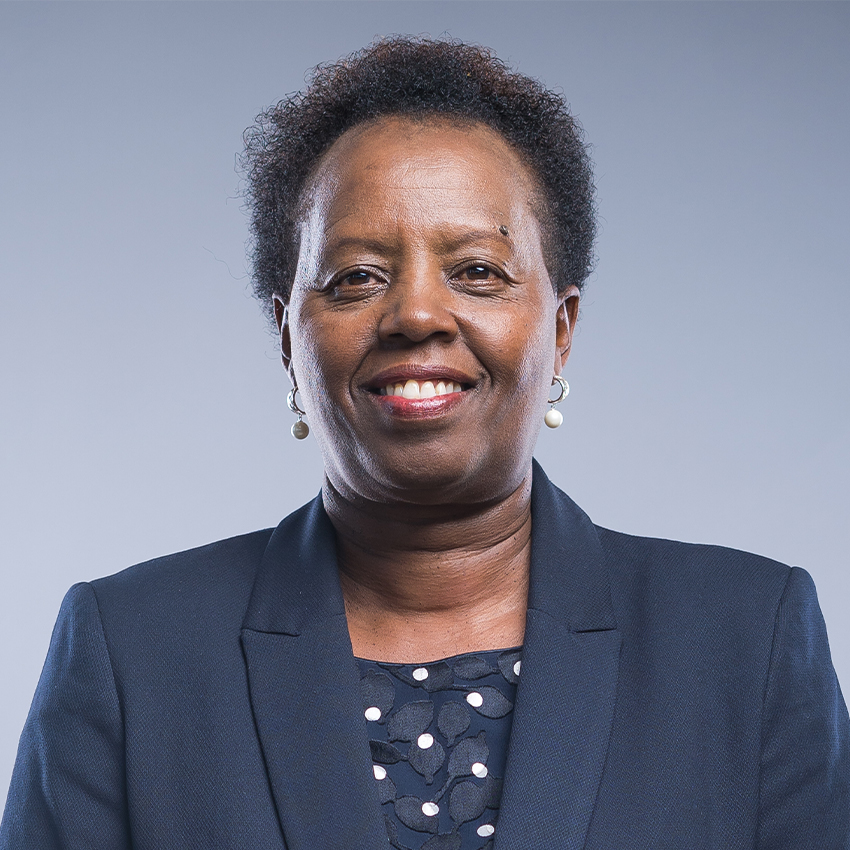 Ms. Jane Karuku is the Group Managing Director and CEO of EABL having been appointed on 1st January, 2021. Previously, she was the Managing Director of Kenya Breweries Limited (KBL) since July 2015. She  is a dynamic business leader, with strong management experience spanning over 20 years in FMCG and Non-Governmental organisations. Prior to her appointment to KBL, she was the President of Alliance for  a Green Revolution in Africa (AGRA). She has also previously held a number of senior positions in various companies including Deputy Chief Executive and Secretary General, Telkom Kenya and Managing  Director, Cadbury East and Central Africa. Prior to that, Ms. Karuku worked with Farmers Choice Kenya and Kenya Cooperative Creameries.
Ms. Karuku holds a Bachelor of Science Degree in Food Science and Technology from the University of Nairobi and an MBA in Marketing from the National University of California.
Board Experience:
• Ms. Karuku has been a member of the Board of Barclays Bank of Kenya and Junior Achievement - Kenya.
• She is currently the Chairperson of the Kenya Covid 19 Fund and Chairperson of Kenya's Vision 2030 Board.
• She is also a Trustee at the United States International University (USIU) and is a Board member of the Kenya Association of Manufacturers.