Ms Risper Ohaga, Executive Director and Group Chief Financial Officer
SENIOR MANAGEMENT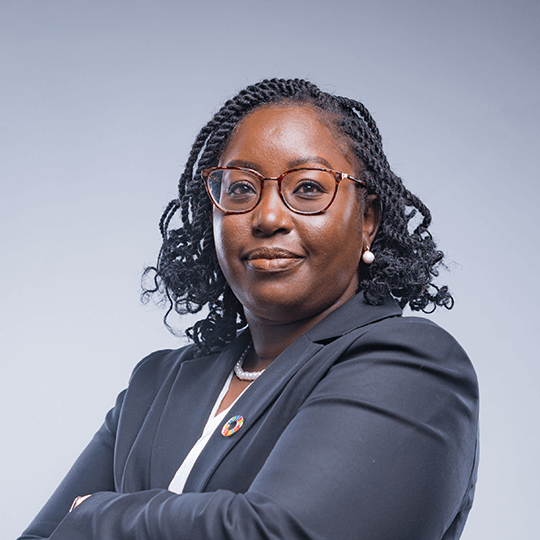 Ms. Risper Ohaga is the Group Chief Financial Officer. She is a seasoned finance professional with over 20 years' experience and is a seasoned Board member. Ms. Ohaga joined EABL in February 2020, from  the Absa Group (previously Barclays Africa Group) where she held various senior roles across several African markets with the most recent posting being Finance Director of Absa Bank Zambia Plc. Prior to that, she held the role of Managing Director for Internal Audit based in Johannesburg. She has extensive regional experience in tax and regulatory matters, strategy, risk management and corporate finance, having started her career in KPMG Kenya.
Ms. Ohaga is a CPA (Kenya) and holds a BCom (Hons) in Accounting from The University of Nairobi.
Board Experience:
• Ms. Ohaga is a past Board member of Barclays Bank Zambia.
• She is a Director in Kenya Breweries Limited and UDV (Kenya Limited), both subsidiaries of EABL.
• She is also a Non-Executive Director at APA Insurance and Apollo Group.