Mr Sathish Krishnan, Non-Executive Director
BOARD MEMBER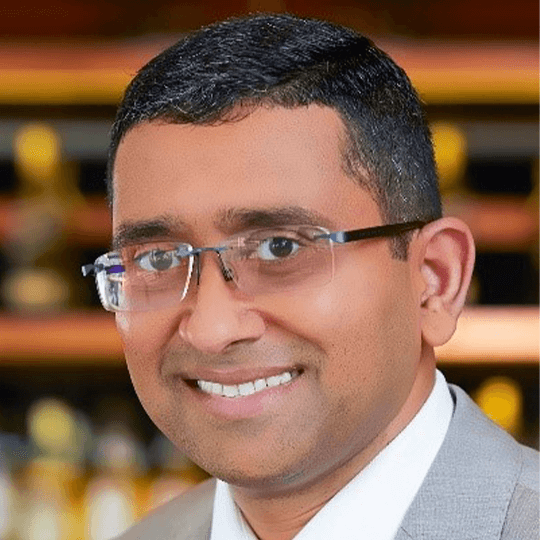 The Board is pleased to announce the appointment of Mr. Sathish Krishnan as a Non-Executive Director in East African Breweries PLC with effect from 27th July 2023.
Sathish is an experienced CFO, Board member & consummate organizational leader with over two decades of experience in leading multinationals. Sathish was appointed Regional CFO for Diageo Asia Pacific and Global Travel Retail in September 2021.
Based in Singapore, he oversees Diageo's regional operations and Global Travel Retail operations, leading a team focused on building strategies that deliver transformational results and create long-term sustainable value for the business.
Prior to joining Diageo, Sathish spent 18 years at P&G in various senior finance positions across India, Singapore, the Philippines, China, and Middle East & Africa.
His experience spanned roles across corporate strategy & planning, corporate finance, market finance, shared services, and as business unit CFO.
Sathish has a post-graduate degree from the Indian Institute of Management (Bangalore, India) and a Bachelor's in Accounting & Commerce from RKM Vivekananda College (Chennai, India). He is also an Associate Member of the Institute of Company Secretaries of India.